This is a journey around art,
It is a cultural tour to learn about history and scenery.
On July 4, more than 200 children from "I am in Lijiang Art Museum",
Let's unlock the artistic mystery of the "Journey in Painting" together in the Two Rivers and Four Lakes!
They boarded a cruise, crossed the Four Lakes, embraced art,
Go on a cultural and artistic journey led by artists together.
The big hand is holding the little hand, bringing my dear parents with me,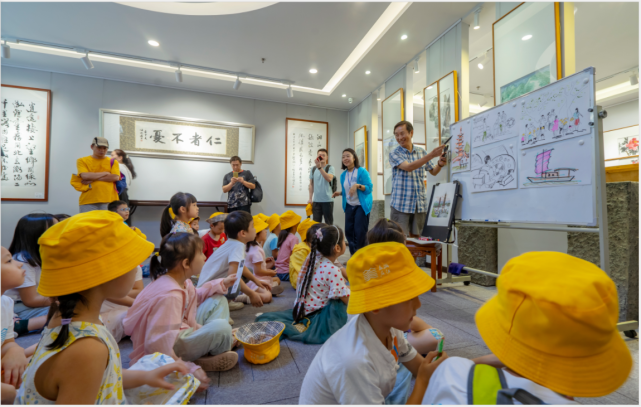 They follow the picture, cross the four lakes, follow the artist,
Follow the trail of artistic exploration in the scenic area,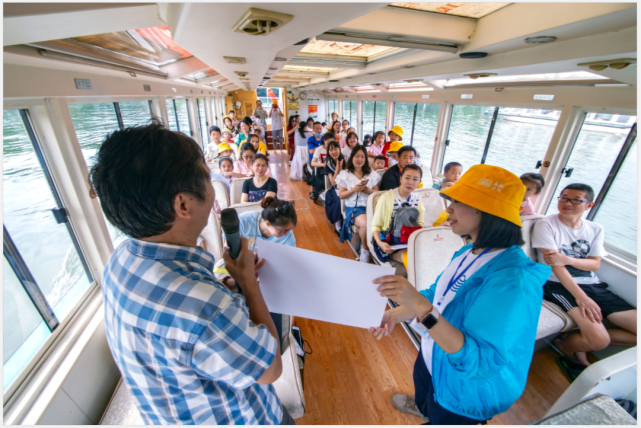 5 accompanying artists, leading the children to have the "0" distance artistic intimate contact with the two rivers and four lakes scenic area. From the beginning of the boarding, they start with painting skills and scene paintings, and paint on the spot with the beautiful scenery appearing in front of them at any time. Paint, Analyze, Appreciate, each of the concrete and imaginative paintings makes the children deeply admire and scream.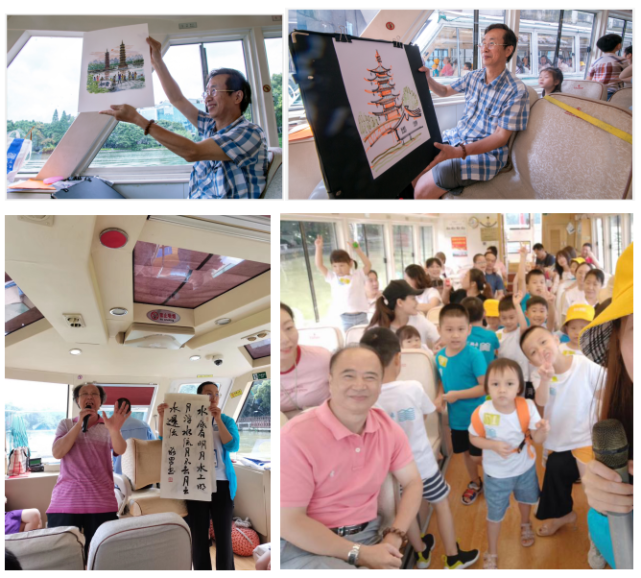 The twin pagodas paintings full of childishness make children feel the aesthetic atmosphere of the space;
The simple and majestic Hongqiao essay draw makes children feel the magic of line drawing;
The shadowy rendering of the red sailing boat makes the children feel the charm of colors...
The beauty of two rivers and four lakes
The Culture of Two Rivers and Four Lakes
The history of two rivers and four lakes
Today, in the eyes of the children, in the "painting in the middle of the two rivers and four lakes" art tour, they can fully experience the beauty and comfort brought by the flow of time! It turns out that the art of every bridge here is profound, and every hymn here is so beautiful. On this river and lake full of historical and cultural heritage, they feel an unprecedented blend of scenic spots and art. Fine art aesthetics. This art feast is not only an art painting, but also a way of exploring the world with a deep understanding of nature, humanities, geography, art, etc. from a beautiful perspective, to explore and show children's artistic potential to the greatest extent.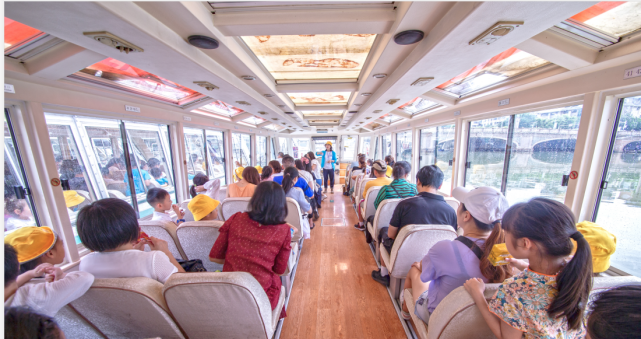 People often say "a trip starts at walking away",
It's not so exciting as an in-depth study and art journey,
Combine research and art journey with practice,
To further understand, get close to, adapt to and feel this colorful world,
Feel the two rivers and four lakes scenic area from a different artistic perspective,
It is our original intention and expectation.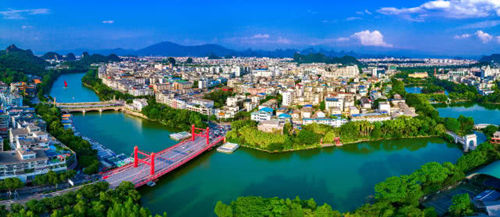 This travel business card combines the practical education activities of art masters,
It temporarily came to a successful conclusion.
But in the coming summer,
Two rivers and four scenic area will also plan more research activities,
Let more cuties from their favorite angles,
To re-understand the different two rivers and four lakes,
Are you looking forward to it?